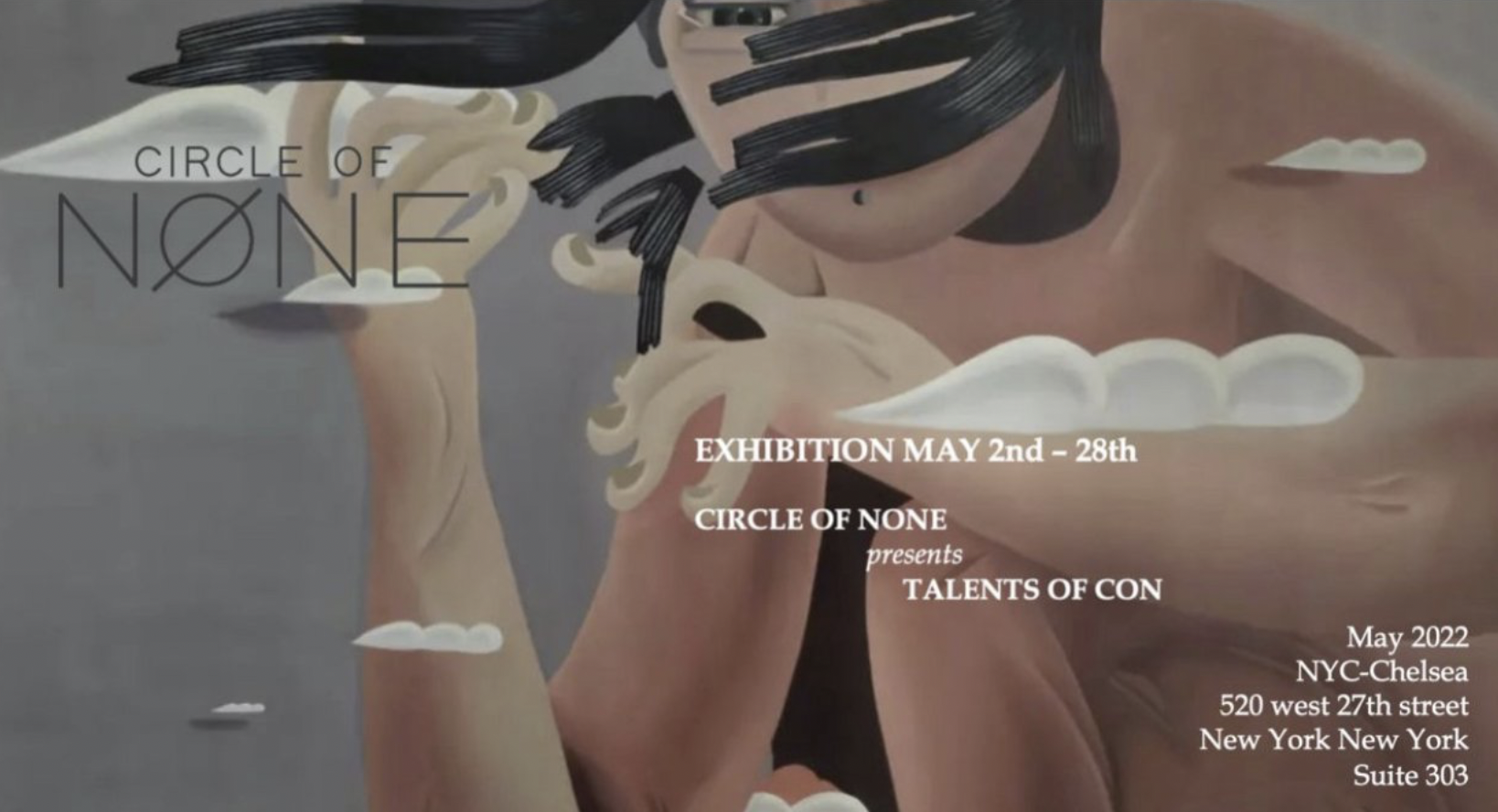 TALENTS OF CON
WHEN: 2nd May - 28th May
WHERE: NYC- Chelsea / 520 west 27th street / New York / New York
'Talents Of CON' is showcasing each week of May it's represented artists: Ms.Dyu, Sara Lee, Nari & Elisa Rungger. Cirlcle Of None has been founded only a few months ago and as a warm welcome to all our collaborating galleries and collectors we would like to invite you to our first exhibition in the heart of Chelsea, New York.
Caroline Argirakos the founder and Curator of CON has been selecting the first four artists that CON will represent and support for the next coming years. We will show you today what's on demand tomorrow.
CON want's to open the doors for so many undiscovered artists out there that have the potential to be seen and apprecciated. We want to build strong releationships and support artists to inspire the many of you.
We hope you enjoy the show and please reach out below for more information